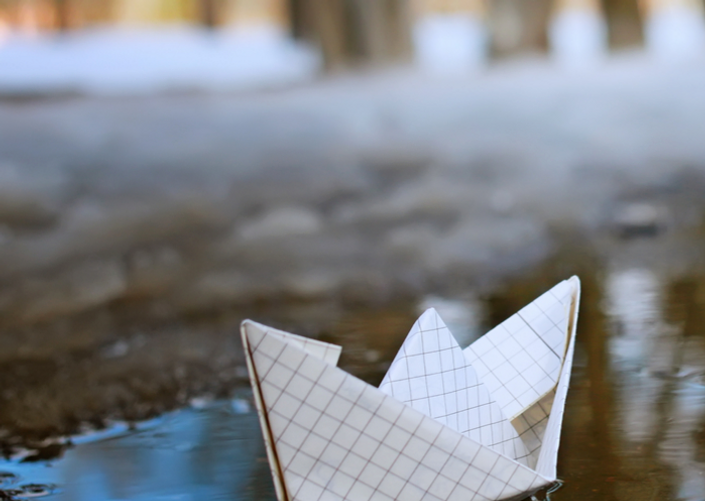 Big Launch - Solid Platform!
A coaching package for authors who are finishing a first draft and want to polish their book and establish their social media platform and brand
Taking your book from draft to published isn't easy. Throw in all the preliminary marketing and publicity you need to do, and you're ready to run for the hills.
But ... if you want to be a successful author it must be done.
And not only must you have a stellar book that will stand above the madding crowd, you need a professional and impressive presence online.
Your Brand, Your Presence
Most aspiring authors just wing it when it comes to establishing a social media presence, not to mention an actual platform or brand. But to be successful, you need a strategic plan. That involves focusing where your audience is and reaching them with a consistent message. Social media is essentially telling your story on varying platforms, so you need to drill deep into the themes or topic of your book and create a presence based on your passion and expertise.
Over this three-month period of coaching, we will identify your best platforms, your unique brand position, and a workable editorial calendar that fits into your busy life. We'll also look at best ways to integrate your social media presence as an author with the themes or topics of your book.
Your Book

All the marketing and promotion in the world won't get you far if you don't write a terrific book. Whether fiction or nonfiction, it takes work to get a manuscript to a professional, marketable level. To be a successful author, you must study best sellers similar to your book, examining structure, writing style, and voice. Certainly all the elements that make a solid and successful book can't be learned by cramming over three months, but huge strides can be made when you get professional feedback on your writing and book structure, which is what this coaching focuses on.
What Your Package Includes EACH Month:
A one-hour phone consulation with Catharine about your online presence
A one-hour phone consultation with Susanne discussing your book's story elements and structure
In addition ... each month you'll have assignments and assistance in these key areas:
Month #1:
You'll consult with Catharine to assess your social media presence. We will audit your outputs and platform effectiveness. Objective: to determine how you show up online and if you are missing on key platforms.
You'll get a full critique of your scene or chapter outline from Susanne. Your objective: to perfect your outline and then make the necessary changes to your manuscript (and/or continue writing your draft to completion). After you've revised your outline, Susanne will assess whether it needs more work, and, if so, in what areas.
Month #2:

You'll focus on crafting your social media story under Catharine's expert direction. Objective: to spread your presence online far and wide in a strong, consistent, and unique style.
In month 2, Susanne will critique of your first fifty pages, giving you numerous comments and suggestions. Objective: to help you improve your skill as a writer. The critique will help you work on your writing and chapter or scene structure. Structure is important, but your writing chops need to be stellar.
Month #3
You'll be setting up your editorial calendar. Objective: to streamline and automate your calendar for greatest impact as well as to fit comfortably into your busy life.
You'll explore tools to help you perform your own self-assessment of your online presence. You can choose to manage your own social media, or we can offer services to do continued media presence on your behalf. Catharine will lay out your next steps going forward so you can build your growing presence online as an author.
In this third month, you'll submit and get a review of your revised opening scenes or chapters with a written summary from Susanne of what you need to work on to bring your book up to a publishable level. At this point you might want to move forward with another three months of coaching or consider a full manuscript critique and/or edit. It's a process!
If you're serious about writing and successfully publishing a high-quality book, then this coaching package is for you!

Here's why this is a great bargain:
If you purchased these services separately, here's what they'd cost:
6 hours of phone consultations: $900
Scene outline critique (average cost): $400
Scene outline revision critique: $300
50-page critique of chapters: $400
50-page critique of revised chapters: $320
Writing assessment: $300
Online presence evaluation: $300
Creation of an online story and presence: $400
Custom detailed editorial calendar: $300
Manage and set up social media accounts and daily strategy: $400
Total value of this coaching package: $4,020
By purchasing this coaching package, you will be saving $1,000 — more than 25% off!
Are you serious about seeing success as an author?
Let us help you reach your dreams!
Your instructors: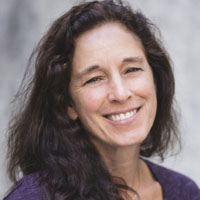 C. S. Lakin is the award-winning author of thirty books and blogger at Live Write Thrive, a top-ten site for writers. She works as a copyeditor and writing coach in the book publishing industry, specializing in manuscript critiques. Her writing craft book series, The Writer's Toolbox, teaches aspiring and experienced novelists how to write terrific stories. She loves nothing more than to help writers craft stellar novels and experience success and joy in their writing journey.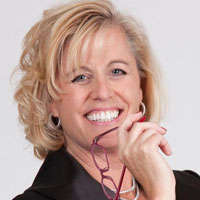 Catharine Bramkamp is a lifelong journal writer, author, blogger, and teacher, She holds an MA in Creative Writing and a BA in English and a professional certificate from SSU specifically for Social Media. Catharine's greatest joy is coaching and teaching. She co-produced the Newbie Writers Podcast for five years, which focused on helping authors get traction on their published books.

Frequently Asked Questions
When does the course start and finish?
The course starts when you enroll and continues for a full three months. During those months, you'll be working on polishing your book and setting up and expanding your social media presence and brand. If, after the three-month period is up, you'd like to continue, you can purchase another three-month block.
Who should take this course?
Writers who've done a bit of writing and are at least halfway through their book draft will benefit most. This coaching package is ideal for writers who plan to submit their manuscript to agents or publishers within a year or to self-publish.
How much writing experience do I need to have?
This coaching package is not for beginners. While you don't have to have written any prior books, beginning writers who are learning the basics of novel or nonfiction book structure aren't ready to move into this phase. If you're unsure if your writing is at a professional level, consider having an outline or manuscript critique with either Susanne or Catharine first to asses this.
Do I need a website before I sign up?
No, we'll help you set that up.
How much social media presence do I need to have before I sign up?
None. That's what we're going to tackle!
What if I hate social media?
We'll find a tolerable level for engagement for you. Because ... sadly, you do need a presence.
Can I get a refund if I'm not happy with this coaching package?
Yes, we want you to be happy! However, we don't allow any refunds the first month. If, after your first month of assessment and help, you don't want to continue, we'll cancel your enrollment and you won't be charged for the subsequent months.
Praise for C. S. Lakin's coaching:
"Susanne is an amazing editor. She worked with patience and skills to improve my manuscript to perfection. She is also a great motivator with encouraging reminders, and kept urging me with ambiguous sentences until I got them right. Now my book shines thanks to her expertise." — author Lilian Gafni
"Without Susanne Lakin's expert editing, expertise on how a book should be put together, and her special literary insights, I would not have my newest novel, Love, Sometimes, with an agent and a film option, and now sold to Simon and Schuster for publication. I can't wait to give her the rest of my books. Not only is she a great writer, but she's a rare combination, also knowing how to edit." — author Barbara Rose Brooker
"Working with Susanne has been fabulous. She has a wonderful sense of what works and what doesn't without moving away from the heart of the story. I am thrilled with the job she has done on my current work in progress, and I no longer have to stress about how my book is going to turn out. I have a great editor to take all the hassle out of the process! I am so excited to have found her. Thanks, Susanne—you are a blessing!" — author Elena Dillon

"Susanne is more than an editor; she cares about your book as if it were her own. As a first-time author, I appreciated Susanne's help, which was essential to me publishing a quality book. I simply can't thank her enough. My book went on to win first place in the 2015 Feathered Quill Book Awards!" — author W. Lawrence
"Susanne went above and beyond, making important plot suggestions and pointing out holes in the story, along with providing an excellent job of line editing and proofreading. Nice job, quickly and effectively done." — author Richard Mabry
"Susanne's critique service is really top-notch. I love the fast but thorough work that she does every single time. My book she critiqued called I Won't Cry hit three best-seller lists right away, and I could not have done it without her." — author Shaquanda Dalton
Praise for Catharine Bramkamp's coaching:

"Catharine is quick to respond to each and every question and she is masterful at helping you achieve your dreams in the most pragmatic way possible. I am eternally grateful that I crossed paths with her and if you are not working with her, you should be. She is a wizard, a genius with a big heart."
— Peg Melnik author of The Gratitude Report
"I was impressed with Catharine's candor, pure passion for writing, and her willingness to share the milestones she has already walked as a writer and consultant." — Debra Newby, attorney
"Catharine provides good information and wise counsel without pretense, someone who you can feel is 'getting' what your projects is all about." — R. A. Revel, author and speaker
"Without my writing coach, Catharine Bramkamp, I wouldn't have any of my publishing contracts." — author Leslie McKelvey
"Catharine is creative and smart. We had a wonderful time brainstorming. She knows how to help you tap into your creativity and to use your resources. She thinks outside the box. Besides that, we had a lot of fun in the process." — Deanne Fitzmaurice, photographer and winner of the Pulitzer Prize
Social Media and Platform Catharine will work with you on:
A website (registered in your name)
Book promotion
Knowing you reader
Psychographics
Demographics
Readers not be found in a bookstore
Your relationship with local booksellers
Becoming a friend of the library
Gathering social proof
Creating a newsletter
Guest appearing on podcasts
Writing guest blog posts
Feeding your own blog
Starting your own podcast
Speaking opportunities
Collecting emails and setting up a mailing list
Advertising
Traditional
Social media advertising
Facebook ads
Pinterest ads
Instagram ads
Reviews - the long game
Social media how-to
Facebook
Twitter
Pinterest
LinkedIn
Instagram